Welcome to our Autumn Term 2018
08 September 2018
Welcome back to the new term, and well done to all those who received their GCSE and A level results.
We say a fond farewell to some of our senior students who are off to their chosen universities and wish you all the luck in the world.
I hope you are all looking forward to working hard and having fun in class - I know I am.
Term dates are as follows:
Camelsdale
Term begins



10th September 2018



Half Term



15th & 22nd October



Term ends



26th November
Rowledge
Term begins



12th September 2018



Half Term



17th & 24th October



Term ends



28th November
Christmas Workshop 2016
08 January 2017
What a wonderful workshop this year. We took on and gave a performance of the Nutcracker.
It was so lovely seeing the senior dancers working and encouraging the younger ones. They all worked so hard and I loved seeing such creativity.
The next workshop will be posted up on the website so keep your eyes peeled!
Isabella Stainsby as the lovely Clara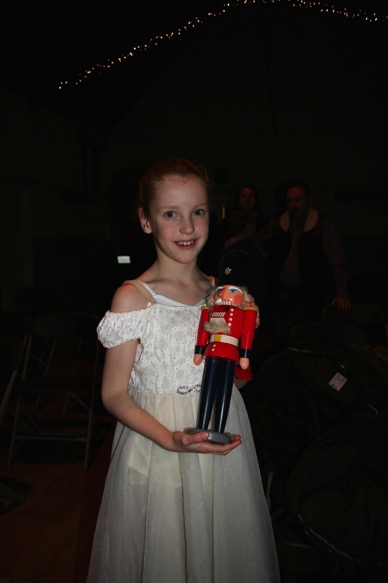 Christmas Workshop
20 December 2015
One Again we are running our lovely christmas workshop at Rowledge Village Hall
1.00 - 6.00 on sunday the 20th December .
We bring the costumes ,the children bring their imaginations and magic happens .
Please email to book your place